In the weeks leading up to this year's Electronic Entertainment Expo, Bethesda put forth effort in hyping fans up with promises of 'more than one surprise', as well as updates on their favorite games and franchises.
We streamed Bethesda's conference, but if you couldn't catch our reactions live, or you're looking for a more detailed look, check out our recap down below.
RAGE 2
Opening the conference with the prematurely-revealed sequel to 2011's Rage, Bethesda introduced the game with a rendition of the game's supposed theme, performed live by Andrew W.K. Following the performance and a montage of trailer clips, we received our first look at Rage 2's gameplay, which, in support of the game's theme, seems to revolve around a centerpiece of chaotic gunplay against frantic, mutant enemies. Rage 2's world is vibrant and lively, and its gunplay looks responsive.
Rage 2 is set to release in Spring of 2019.
The Elder Scrolls: Legends
Bethesda's virtual card game saw limited stage time and fanfare. Set to receive a graphical upgrade later this year, the game's community manager, Christian van Hoose, revealed plans to transition to a cross-platform format.
The Elder Scrolls Online
ESO's game director, Matt Firor reaffirmed Zenimax Online's commitment to the Elder Scrolls: Online, spending some time promoting the game's latest expansion, Summerset, which expands the game's map and provides insight into the story and lore of the High Elves. Firor also offered a few details regarding the next set of additions to the game, revealing one, Wolfhunter,  a dungeon DLC with a werewolf theme and focus, and another which promises to delve deeper into Black Marsh, home of the lacertine Argonians.
DOOM: Eternal
Maybe the first unexpected game of the show, DOOM Eternal is the sequel to 2016's DOOM, and brings the futuristic, demonic combat and story of its predecessor from the red dirt of Mars to the fallen cities of Earth.
Quake Champions
Community manager Joshua Boyle reminds us that Quake Champions still exists.
Prey
Prey's developers took the stage to reveal a set of new modes coming to the game later this year, including New Game+, Survival, and Mooncrash, a roguelike interpretation of Prey's gameplay. Also set to drop soon is Typhon Hunter, an asymmetric multiplayer mode where one human player searches for five mimics, who can assume the form of inanimate objects. Okay, yeah, it's Prop Hunt.
Wolfenstein: Youngblood
Perhaps an unexpected entry in Machine Games' rebooted Wolfenstein series, Youngblood gives players control of titular character B.J. Blazkowicz's twin daughters, Jessica and Sophia. Set some twenty years after Wolfenstein II, the co-op title apparently focuses on the continuing war against the Nazi global Empire, a fight our hero B.J. must not have finished by that time.
Later coverage confirmed Youngblood is a full, standalone co-op experience. We're still waiting on gameplay.
Fallout 76
The show's undisputed headliner this year, Fallout 76's on-stage reveal saw Bethesda director and producer Todd Howard introduce the title's first gameplay footage, revealing 76 as an always-online multiplayer game set in West Virginia.
An exclusively multiplayer title is a departure for Bethesda, a company well known for its single-player role-playing adventures. Moreover, Fallout 76's always-online, "softcore survival" focus sets it further aside from its in-universe predecessors, all of which have been story-focused RPGs. While immediate reactions to the game's announcement were mixed, with some commenters expressing worry and frustration with Bethesda's choice to craft a multiplayer game rather than a more traditional Fallout sequel. Regardless, the game's title and associated commentary together seem to strongly suggest that this is not the new direction of the Fallout series, but an offshoot from it.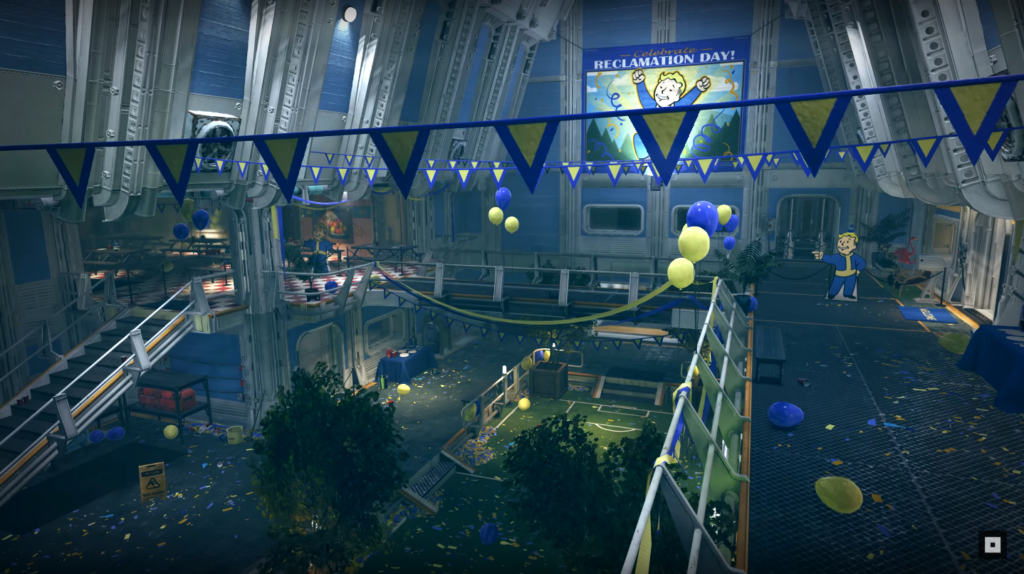 Having accepted Fallout 76 as the multiplayer experience it will be, the game's scope is expansive and interesting. "Dozens" of players will load into the game's map,  a small-scale interpretation of the entire state of West Virginia said to be four times larger than Fallout 4's Commonwealth. You'll be able to band together with your friends or go it alone, exploring end exploiting the ruins of West Virginia, choosing either to trade and cooperate with your fellow survivors or to engage them violently.
Fallout 76 also seems to expand on its predecessor's settlement system, allowing players the ability to construct camps almost anywhere in the game's world for themselves and their allies. Both player-controlled enemies and the beasts of the commonwealth can then attack your settlement, and it's up to you to defend your home, and to retaliate, if you see fit. Perhaps the best way to retaliate is through the collection of nuclear launch code pieces, a full set of which will allow players to launch a nuclear warhead, aiming it anywhere on the map. Nuclear explosions will bring destruction to player-build camps and increase the difficulty of the explosion area, spawning more difficult creatures.
Gameplay changes are absolutely important, but every Fallout game is only as good as its world. A gameplay montage of characters traversing the open hills of West Virginia showcased a variety of new enemies, from the hulking, headless Grafton Monster to absolutely massive mutant sloths.
Though the showcase featured a significant amount of real gameplay, the game isn't available on the E3 show floor, so we'll have to wait to see how folks feel about it. Fans can expect a beta sometime before release, but we haven't been given a date so far.
Fallout 76 releases November 14, 2018.
Fallout Shelter
Bethesda's foray into mobile gaming, Fallout Shelter, is now available on Playstation 4 and Nintendo Switch. No word on additional content for the game.
The Elder Scrolls: Blades
On the heels of a short reflection on Fallout Shelter came the announcement of a new Bethesda mobile game, The Elder Scrolls: Blades. Blades is a dungeon crawler built in the Skyrim style for smartphones, featuring both hand-crafted and procedurally-generated dungeons. The game can be played in either landscape or portrait orientation, and features a number of game modes, from the dungeon-crawling "abyss", to the player-versus-player "arena" and the "town", where players can pick up quests and sell items.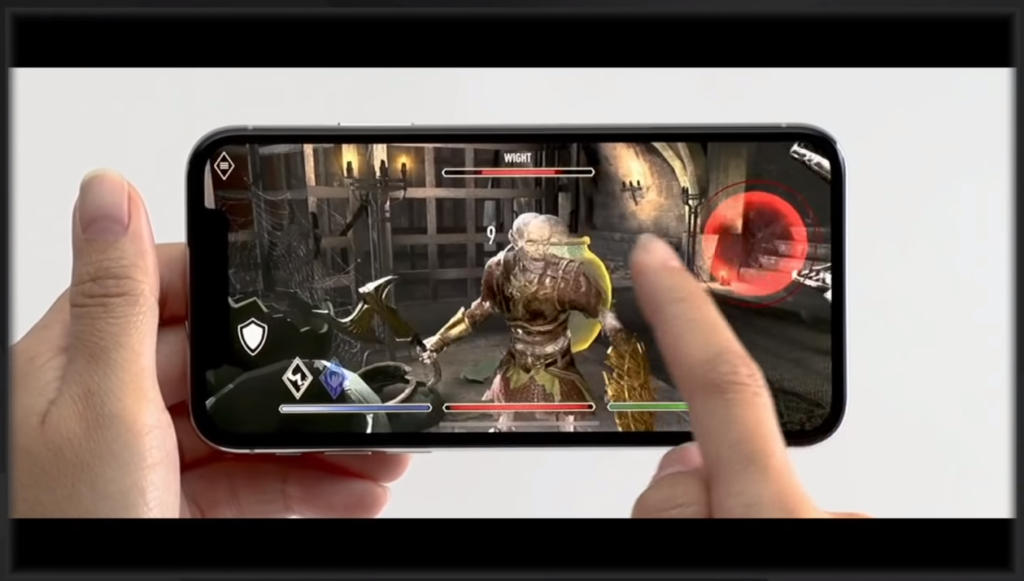 The Elder Scrolls: Blades will be available for iOS and Android, as well as PC, Playstation 4, Xbox One, with some of these platforms offering VR support. The game has no set launch date, but we can expect it some time in Autumn.
Starfield
Nearing the end of his presentation, Todd Howard spoke briefly about Starfield, Bethesda's brand-new science-fiction IP. A single-player RPG in the traditional sense, details on Starfield are thin, but we know it's slated to be released for the next generation of consoles, a generation we won't be seeing for at least another year or two.
The Elder Scrolls VI
The final announcement of the conference was one we all expected would come eventually, but maybe not this early. Our first exposure to The Elder Scrolls VI is a very conservative teaser, showing a slow-pan over a mystery province of Tamriel (although it's totally Hammerfell… unless it's High Rock) with the game's logo superimposed. You can find discussion and speculation about the game elsewhere, but Howard mentioned that the game was still in pre-production and that we wouldn't see it until after Starfield. We'll play it some day.