We're at the end of a fairly uneventful E3. The Japanese giants present may have managed to save the show a few days in, but their Western competitors stayed safer, bringing cinematics and a few reveals, but only light gameplay. Word on the street is all the big boys are huddling up and preparing for the next generation of consoles, leaving us little to contend with in the meantime. With less available meat to offer their audiences, a few of gaming's giants are, instead, giving us a glimpse into the potential future of video gaming.
Media subscription services aren't new. Most of the people you know are probably subscribed to at least one TV/movie subscription service, be it Netflix, Hulu, or HBO. Before these (and concurrently with them), Cable TV operated as the primary home media subscription service, delivering a curated list of channels to connected TV sets for a monthly fee. Going back further, (and again, concurrently) newspapers, magazines, and other print media were the first to promise regular content in return for regular payment. Indeed, the subscription model isn't entirely new to gaming. Microsoft has been running Xbox Live since 2002. Sony launched their reinterpretation of the Live model, PlayStation Plus in 2010. EA brought their subscription service to PCs in 2014.
Up until this point, subscription services have been pretty niche. EA Access is only a deal worth considering if you consider yourself enough of a fan of EA games. Services like OnLive struck before the iron was hot, offering a more diverse library of games distributed through internet architecture that, for most, wasn't quite up to par. GameFly operated for years with the classic Netflix snail-mail model of distribution, and eventually developed an online distribution client that EA purchased last year.
Now, things are getting interesting for two reasons: big-name industrial icons are investing more heavily in the subscription model, and technological advances are beginning to make cloud gaming viable. While this year's early E3 conferences were (mostly) lacking in gameplay, we saw a pretty significant emphasis on both new subscription services and demonstrations of game streaming. This emphasis on streaming is important, because the technological barrier previously preventing consumers from low-latency gameplay streaming is what has long prevented the rise of the "Netflix for Gaming" that so many of these services want to be. At best, without streaming, gamers have to manually download each title they want to play before jumping in. A minor sacrifice, but a considerable one for those with less time to play. If games can be easily streamed from a central server, the cost of entry decreases. In some cases, this may come at the cost of no longer owning the game itself, something we'll get into later.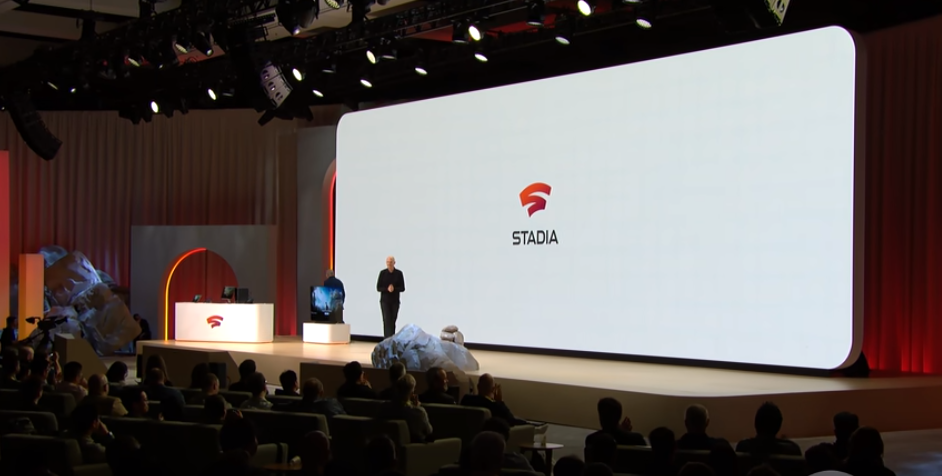 So who are the "big guys" here? On the subscription front, so far we have four(ish). Before E3, Google announced its first (non-mobile) real entry into the video games market with Stadia, its streaming platform. For a relatively low starter cost ($129), Stadia advertises low-latency, high-quality game streaming without the need for a console. At that price, players will still be buying their games manually, but the service is also launching with Stadia Pro, its premium subscription model which includes new free games monthly, as well as higher quality streaming and surround sound audio. The service launches in November 2019 for $9.99 a month.
EA's Access subscription service isn't new, but I feel I'd be remiss to not include it. EA Access offers subscribers select games from the company's catalog for $4.99 a month. This price point sets the service apart as the cheapest option in its field, but it's also among the most limited. EA Access includes only EA titles, but not all EA titles, and none of the DLC or additional content for those titles. The unique benefit of Access, though, is its increasing multiplatform availability; first distributed through EA's Origin PC client, subscribers can now play EA Access games on the Xbox One, with the service also coming to PlayStation later this year.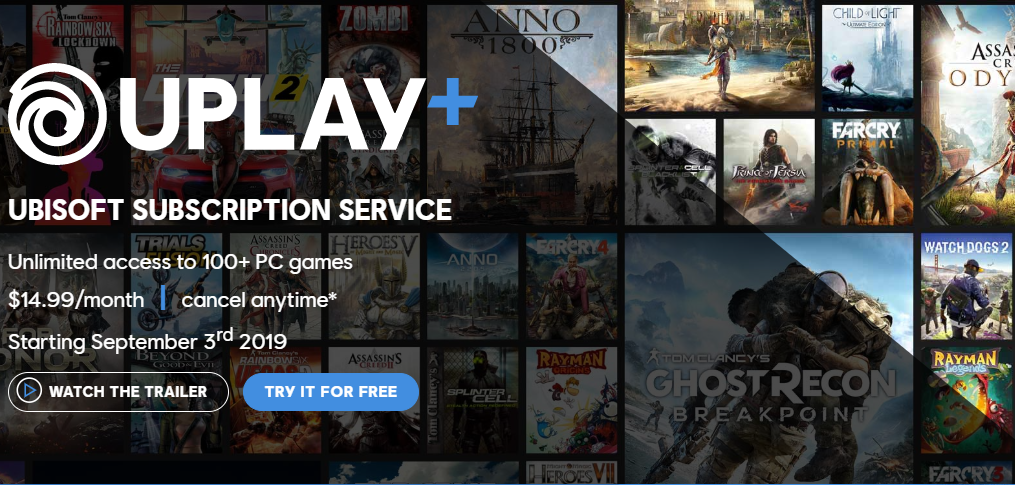 The most recent entry to the subscription game is (technically) Ubisoft, announcing their UPlay+ service at their E3 press conference on Monday. The service allows subscribers to download and play every game from Ubisoft's fairly extensive catalog, including expansions and DLC, content so far not offered by existing competitor services. Additionally, starting in 2020, UPlay+ subscribers will be able to stream all of Ubisoft's titles from Stadia for free. UPlay+ launches in September for $14.99, more than a head above EA's $4.99 for their similar service. Worth noting, though is that this is for all of Ubisoft's games, new and old, and each title comes with all additional content included, an offer not matched by EA or Microsoft.
That reminds me: Microsoft. Xbox Game Pass isn't new. Originally introduced in 2017, it offers monthly access to free Xbox titles for Xbox live subscribers, with new games added each month. What is new is the Xbox Game Pass for PC, formally announced (but leaked beforehand) at the Xbox E3 Conference on Sunday. The service mimics its console twin, offering a negotiated list of titles, with new games added each month. On its own, the Xbox Game Pass for PC is a pretty standard showing, its diverse library putting it in a category closer to Stadia Pro than Ubisoft and EA Access. Its pricepoint is similarly… similar to Google's at $9.99 a month.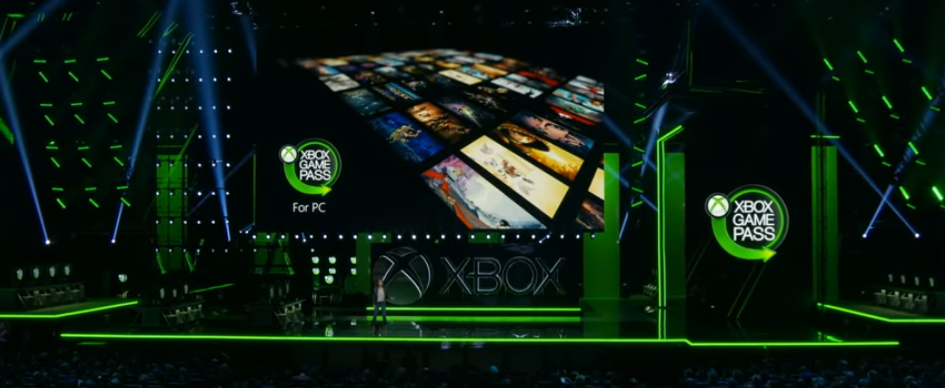 Xbox Games Pass wasn't just a sidenote at Microsoft's conference, though, but the show's big-ticket item, arguably justified by the announcement of its premium package, Xbox Games Pass Ultimate, which offers both game passes (for the Xbox One and PC) as well as a subscription to Xbox Live Gold, all tied up together for $14.99 a month. The Ultimate package seems to show that Microsoft has a substantial amount of faith in the success of their subscription model, and could invite an industry pivot toward the direction of curated subscription services if successful.
So where are we now? So far, everything's still new. Microsoft seems to be making a big move with Games Pass Ultimate, but it's too early to predict whether or not the service will find a sizeable enough audience. Similarly, Google's investment in the Stadia and its online architecture is significant, but Google has money to spend. Google's investment means they believe in the potential innovative power of Stadia, but the company is also known for cutting failed projects left and right.
Are subscription models the way of tomorrow for gaming? Maybe, maybe not. It all depends on whether or not consumers are willing to smash that subscribe button.
Endnote: I started writing this after the first day of E3 press conferences, before Square Enix's conference had taken place, and before Nintendo's Direct had aired. I still maintain that this year's was a fairly uneventful showing, but I recognize that some of the big boys brought enough to impress.
Also, ExLudico streamed E3 commentary over at our Twitch page. Check out those vods while they last!